Study Abroad: UK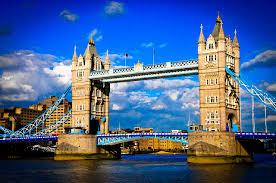 UK Education history can be traced back for 800 years. UK has been welcoming international students for generations. It has a long experience of looking after your needs, and will give you special support from the moment you apply throughout your time in the country. UK has also been o
ne of the first and the oldest study destination choice for students in Nepal. The recognition, a British Degree has in the global prospect is one of the major reason why a huge mass of student populaton prefer this study destination to others.
Test Requirements For UK
---
It is important to become proficient in English to make your stay in United Kingdom a good one. You require to take the International English Language Testing System (IELTS) before getting admissions to a UK university. UK Border Agency is very particular when it comes to your English as their prime motive is to take qualified as well as fluent English speakers into there naion. The school may also require some additional tests for admissions of graduate students who are prospective teaching assistants. The score of such English test varies from institution to institution and also depends on the nature of the course you applier for.
UK Visa
---
You need to apply for a Tier 4 (General) student visa to study in the UK if you're 16 or over and you have been offered a place on a course,is proficient in English Language and have enough fund to pay for your course fee and support your stay in the UK. you are required to apply for your visa 3 months prior to your course start date and it usually takes upto 3 weeks for getting a decision on your visa application.
Visit http://www.vfsglobal.co.uk/nepal/ for further information on UK Visa.
Studying in the UK
---
Currently UK offers the easier access route to Study/Work/Migrate internationally. By embracing your independence with a UK education, you can think for yourself, make your own decisions and learn the way you want to.
British Education is known all around the world for its quality. It teaches you skills that are relevant and much sought-after by companies. British degrees are of variety, affordable, of highest quality and give compact ability and respectability.
Be on your own - In British education importance is on independent work and to develop your own thinking. Classes and lectures are often supplemented by small, informal group tutorials in which students are free to exchange ideas with their teachers.
Quality Assured - The UK operates a unique quality assurance system that ensures accountability in all areas. A qualification from a UK institution is very prestigious, as standards are high at all levels. Universities and colleges are continually assessed by official bodies that grade the standard of their research and teaching.
A valuable cultural experience - UK is a country under change: a vibrant, vital place, alive to new ideas and open to new influences. Diverse ethnic communities find their voice in British society, a standing testimony to its multicultural existence.
Why Cambridge Institute?
---
Our conselling experts are UK graduates and are current member of staff in few UK colleges and Universities, working with thwm from Nepal. Their expertise in the field and involvement with UK universities will provide you with a genuine and guarnteed counselling making your visa application much more easier. You application will be dealt directly by the mrketing officers from the UK allowing you a quick and easier service.
Tuition Fees
---
The cost of an education in UK consists of two areas: course fees and living costs. Comparing course fees between countries is by no means a clear-cut process. But because courses in UK are often shorter, the total cost of study can be lower. Shorter courses also mean students can realise their earning potential sooner than their counterparts elsewhere. All of which makes UK courses better value for money overall.