Study Abroad: Australia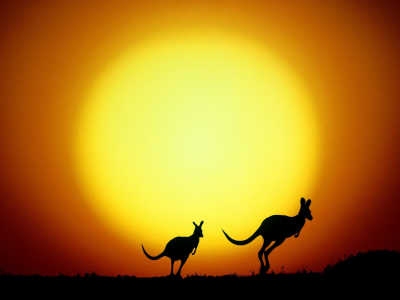 Australia is a popular destination for students wishing to complete their higher education overseas. In fact, Australia has become first choice destination for international students in Australia. This is not surprising when you consider the reputation for innovative, high-quality, and internationally recognized study programs that Australian universities offer. Australia has a national set of qualifications, which are endorsed by the Australian government. This means that there is national and international recognition of each qualification and the level of education it offers.
Test Requirements For Australia
English is an official language of Australia so in order to study there, a student must have a certain level of proficiency over the language. This has to be manifested/ proved to the authorities of both the university as well as the visa office.
The test which shows the proof of your level of English is the International English language Testing System (IELTS) exam. Most university websites give the level required to be achieved for the course the student intends to study in terms of the IELTS Score.
Australian Visa
You need to apply for a student visa in order to study in Australia. To be granted a student visa you must complete a visa application form, lodge it with the evidence required, pay the application charge and fulfill the student visa requirements. You can be granted a student visa only if you intend to study a registered course on a full-time basis and meet with a number of visa conditions after you have entered Australia.
For further information on Australian Visa visit http://www.vfs-au-in.com
Studying In Australia
With a population of 21-million people, Australia is one of the best places in the world to live while you learn. The standard of living is amongst the highest in the world, yet costs remain competitive. On your breaks from study, you will have a wide choice of activities to enrich your experience - from cultural festivals, concerts and museums, to major sporting events.
Australian education has a strong international reputation for excellence.

Australian universities are widely known for the quality of their teaching and research.

The benefits of living and learning in Australia are both personal and academic. Your years in Australia will give you the best platform to succeed in your career, and prepare you for the challenges of the work place. It won't just be your mind that develops - your time in the classroom will change you as a person

On an average, a student requires approximately AUD$ 360 per week to meet his/her rent, food, clothing, travel and incidental costs. However, individualistic needs may differ and budgets would have to be suitably worked on.

All international students going to Australia must have insurance coverage provided by registered providers in the form of Overseas Student Health Cover. In addition, a student may choose to take additional insurance to cover property, accidents and even loss of baggage, flight changes and repatriation during the initial outbound travel.

On landing in Australia on a student visa, a student is allowed to work part time for the duration of study and can thus successfully limit the transfer of funds from India for living expenses.
Tuition Fees
International students are charged tuition up front- this means they must pay at least first year fees before the visa stage. In addition to tuition, some institutions may charge laboratory fees, student union fees, library fees and sports facility charges. These costs varies with the universities and programme of study.