Study Abroad: USA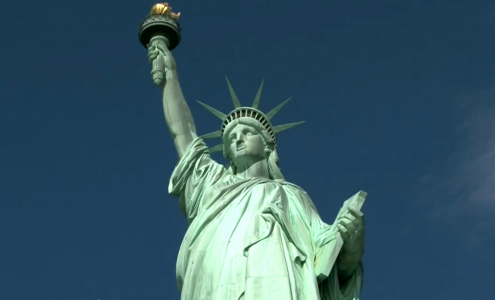 The U.S. higher education system has an international reputation for quality. Many universities attract world-renowned faculty and are at the forefront of research and technological development. The U.S. education system is unrivalled worldwide in the diversity of choices it offers, in terms of the types of institutions, academic and social environments, degree programs, and subjects in which you can specialize. But more importantly, there is also the option for students to move from one institution to another. The USA has the world's largest international student population, with over 600,000 students choosing to broaden their education and life experience in the United States. Nearly 4% of all students enrolled in higher-level education are international students and the numbers are growing every year.
Test Requirements For USA
---
Student studying in USA need to have proof of English Language requirement and the recognized tests are either IELTS or TOEFL which is a must. The required score in TOEFL and IELTS varies according to Universities and College. There are few other standardized tests like SAT which is an undergraduate placement test where as GMAT is a placement test designed for students from management background willing to persue graduate degree in the field of management, like wise GRE is also a test meant for students willing to study graduate and post graduate degree in the state in almost any programme.
You will need to apply for a student visa to enter the country once you have been offered a place at their university/college after fulfilling all the admission requirements and payement of your first year fee payment. You should have a valid passport with all the academic, financial and supporting documents before you apply through your emabassy. Application process should be undertaken atleast 3 months prior to your course start date for avoidind any further delays.
Visit http://nepal.usembassy.gov/visas/non-immigrant-visas.html for further details on US Visa.
Studying in The USA
---
America is a large country, teeming with educational options and courses of study. There are over 4,000 degree-granting institutions of higher learning in the US. Arizona State University, America's largest with over 72,000 students, offers over 250 academic programs from which to choose.
USA is very well known for its quality education as well as the range of scholarship it provides to the international students. Better performance in SAT can allow a student upto 100% scholarship.

American Degree is considere one of the most influential degree in the world alloweing its graduate to be accepted in any course and any kind of job through out the globe.

The education system and student diversity will allow an individual to be academically as well as socially sound and confident.

American companies will also sponsor qualified international students to work in there country for long term.