Study Abroad: New-Zealand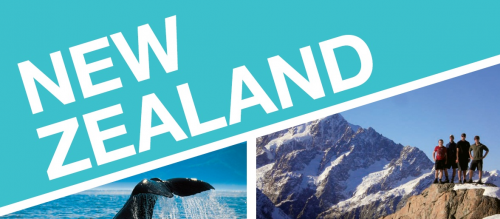 New Zealand has an international reputation as a provider of quality education. It offers a safe learning environment which provides excellent study opportunities and support services for international students. Courses are available for academis, professional and vocational studies at universities, polytechnics, colleges of education, secondary schools and private training establishments.
Studying Cost In New Zealand
Tertiary study – (NZ$13,000-$18,000 per annum, although the tution depends on the course you choose to study, Up to $25,000 for postgraduate courses) Bank Loans are easily available for higher studies anywhere in the world. Loans should be preferably taken from a Nationalised Bank. The term & condition for educational loans may vary from Bank to Bank.
Test Requirements For New Zealand
It is very important for an international student to be proficient in English to be able to study in a country whose official language is English. New Zealand is no exception. A student must give the IELTS and obtain the minimum score required for their particular course set by the chosen University of New Zealand.
English is the main medium of instruction in New Zealand, except at Maori institutions. It is therefore important for international students to give proof their proficiency in English to the University they wish to study with.
Tertiary institutions (studies at UG level) will ask for original documents or certified photocopies of one of the following:
IELTS score of overall band score of 6.0 with no band less than 5.5. IELTS is a recognized test for most institutions in countries such as NZ, UK, Canada and Australia whose official language is English. It assesses your ability to read, write, speak and listen in academic or general training contexts. It as been developed and managed by the University of Cambridge, the British Council and IDP Education Australia.
A pass in English in the GCE (General Certificate of Education) 'O' level examination